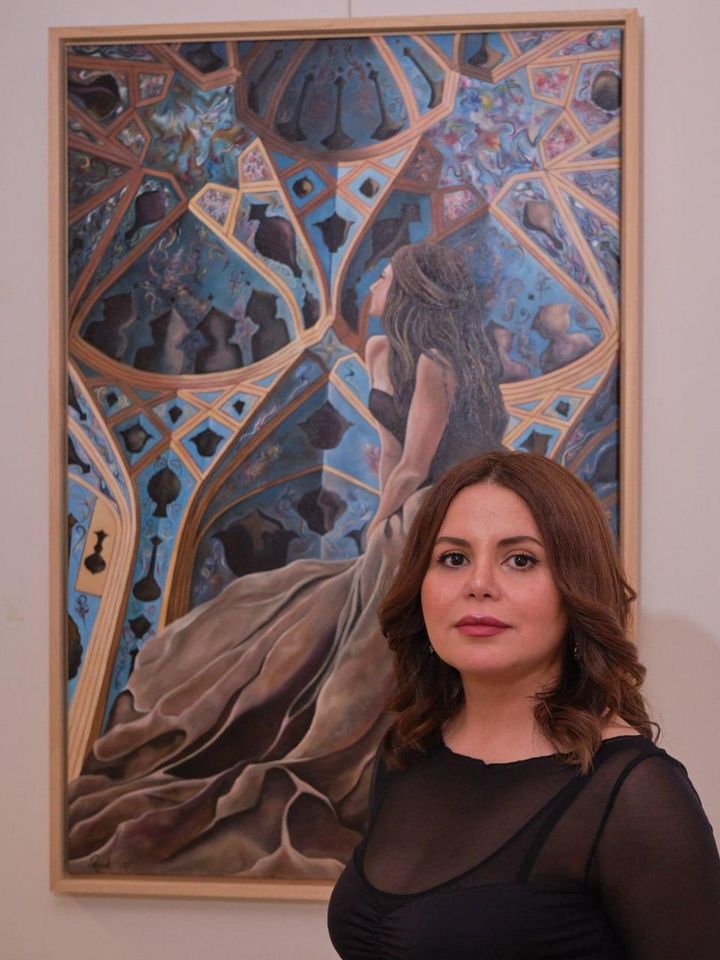 Pegah Yazdan Panah was born in 1981 in Khorram Abad – Iran.
At the age of 17, she started participating in advanced painting courses, 
learned various techniques such as black and colored pencils and oil paints. This opened a new world for her.
Pegah immigrated to the Netherlands in 2006, studied for two years at the Academy of Art in Maastricht and studied interior architecture in Belgium, but still determined to create her ideas on canvas alongside her main job.
As an artist, she developed her own unique style through her artistic skills.
Most of Pegah's works are influenced by women, social and cultural structures, religion and politics.
 A woman's concerns and dreams and her struggle with the obstacles imposed on her by society, culture and people around her are situations that Pegah deals with and portrays her idea in a surreal space.
One of the features of art is bypassing limitations in presenting styles and creating integrated works, which he also uses in his works.